REGISTER INTEREST & QUESTIONS
Welcome to forum for these online Art crash courses, there's a lot to get through but I can gaurentee you'll be a better artist by the end of it.
Please register your interest and say hello here! I'll answer any question you have about the courses and YouTube Channel.
REGISTRATION IS NOW CLOSED.
List of Participents: Mark Button, Roseanne, Angel, Savannah, Dim, Gabbie, Laura, Nataly Ku, Dion Duckworth, Cheri, Reyna Rodriguez, Olivia, Valentina, Joshua Doherty, Dania Gonzalez, Monisah
UPDATE: VIDEO IN PROGRESS. SORRY FOR DELAYS! :)
Register Interest & Questions

-

-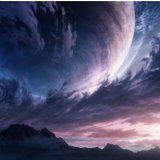 -

-

-

-